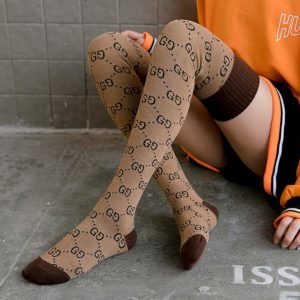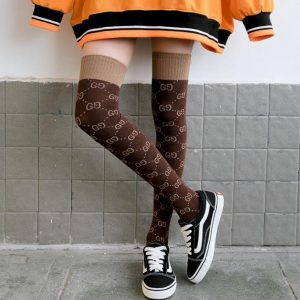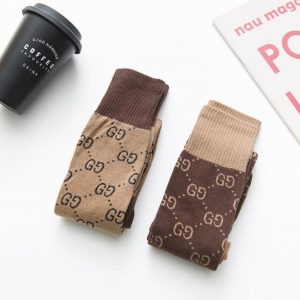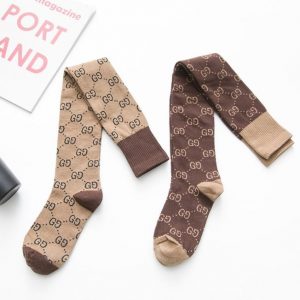 Material: Cotton + Spandex
Color: Khaki, Brown
Socks are tight and elastic, not thighs, tightly fit the legs 360 degrees;
The sock opening is lengthened and tightened to prevent slipping;
Comfortably fit U-shaped heel, more wear-resistant;
Excellent fabric, soft and delicate skin-friendly;
Socks mix and match casual, fashionable and avant-garde, sweet and playful, feminine.
Cautions on wearing
First of all, in order to avoid accidentally damaging the high knee socks when wearing, it is necessary to remove sharp objects such as rings and watches, while keeping the nails and hand skin smooth.
How to wear
When wearing high knee socks, you should use your thumb as the center and fold the high knee socks from your thighs to your toes; then pull your feet up from your toes to your thighs. In order to get the best fit effect when wearing, the soles of both feet should be flat against the ground, then pull on the high knee socks gently, and make sure that each part of the leg is completely fit.
Put one hand into the sock, pinch the heel, and turn the sock to the heel with the other.
Turn over most of the socks and stretch them so that the feet can easily reach the socks.
Hold your two thumbs on the inside of the sock, hold the body with your four fingers, and put your feet into the sock. Hold the sock with your two thumbs outward. Pull the sock toward the ankle in coordination with your thumbs, and put the heel on the sock. s position.
Turn the legs of the socks back in order and pull them up. After wearing them, flatten the socks.
Pay special attention when wearing or taking off high knee socks, so that diamonds or long nails do not scratch the high knee socks.