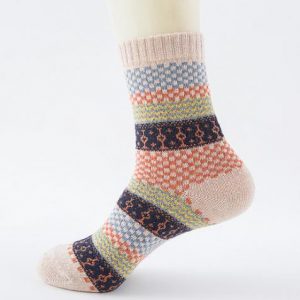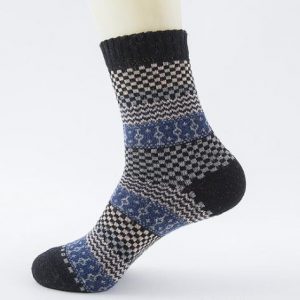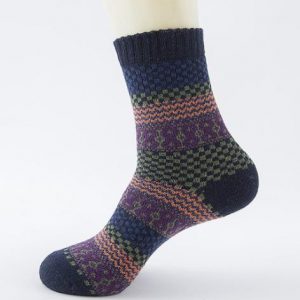 Material: Wool
Color: Black, Brown, Army Green, Dark Blue, Khaki
Imitation hand stitching, flat lines, comfortable and not stingy;
Double-layer sock mouth wireless head, good contraction, not tight;
One-piece reinforced heel, relieves friction, fits comfortably, and does not slide down.
Wool socks are knitted with pure wool yarn as the main raw material. Most of the socks are made of low and medium size … The fabric structure is mostly weft flat needles, draw strips, plain unevenness or embroidery tissue, which has a soft feel. , Good elasticity, strong warmth, moisture absorption and breathability, etc., suitable for making a variety of styles of short and medium socks for men and women.
Cleaning of wool socks:
When washing woolen socks, slice neutral soap into hot water and dissolve it. After the water has cooled to below 30 ° C, immerse the socks in the socks for 5 minutes and gently rub them with hands. For dirtier socks and heels, rub some soap and rub until it is clean. Rinse thoroughly with water after rubbing, gently squeeze dry, flatten by hand after spreading, and dry in a ventilated place without direct exposure. Never machine wash. Do not spin or dry.