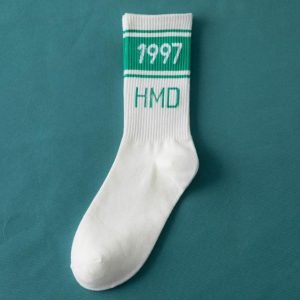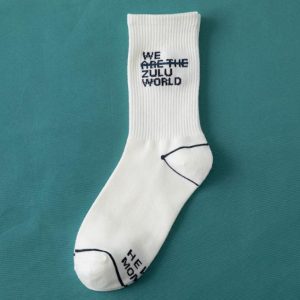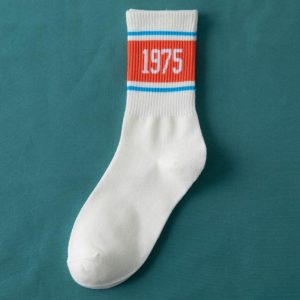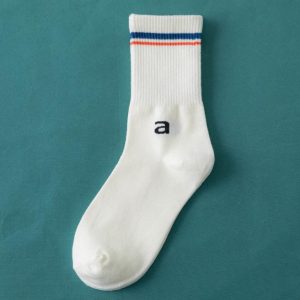 Material: Cotton
Color: White
Size: all size
Style: sports and leisure
Ribbed sock design, tight to the feet, made of high-quality materials, refreshing and breathable;
The soles of the socks are designed according to the shape of the feet, which perfectly fit the soles of the feet, making it more comfortable to wear;
Exquisite toe design, full of elasticity and soft touch.
Socks cleaning method: When there are no obvious stains, dissolve the laundry liquid in water, soak the socks for about 20 minutes, and then scrub and rinse them. The socks should be washed separately from other clothes to avoid cross infection.
If there are local stains, you can use the "dry-coat pre-coating method" to remove them. When the socks are dry, apply the special hand-washing detergent stock solution to the stains, leave them for 5 minutes, and then wash them normally, which can effectively remove oil and mud stains. And so on.
If the stain cannot be removed after the above method, then
(1) Socks made of white cotton and linen polyester: Add half a bowl of water (approximately 2 liters) with white clothing stains (600g specification), 1 bottle cap (40g), stir well, soak the socks for 30 minutes, rinse clean. If the stain is still not removed after soaking for 2 hours, remove the socks, add another bottle of this product to the basin, stir well, put the socks in and continue to soak. The cumulative soaking time does not exceed 6 hours.
(2) White socks with color and other materials: Put the socks in the basin, put the stain on the bottom of the basin, and measure the color of the clothing with a 1/4 bottle cap (10 g) with a colored clothing stain (600g specification) bottle cap. Stain and 1/4 bottle caps (10g), clean the collar, pour on the stains, cover the stains with other non-staining parts of socks, prevent air drying, let it stand for 2 hours, and rinse. If the stain is not removed after 2 hours, you can extend the standing time to overnight.
Precautions:
White color stains are suitable for white cotton, linen, polyester, polyester-cotton, cotton and linen fabrics. Do not use for colored clothes (including stripes on white, grate on white, printing on white). Do not use Silk wool spandex nylon and other non-chlorine bleached clothing, do not use the original solution directly.
Color stains on colored clothing are not suitable for easy-fading clothing and dry-cleaning clothing. Avoid using metal buttons, zippers, metal accessories, etc. on clothing and avoid direct sunlight.