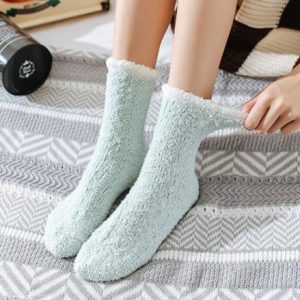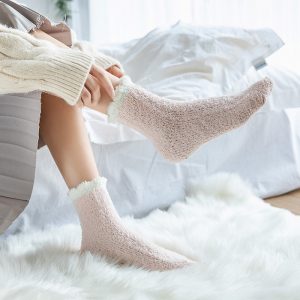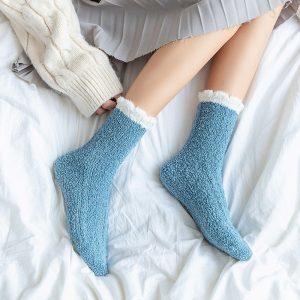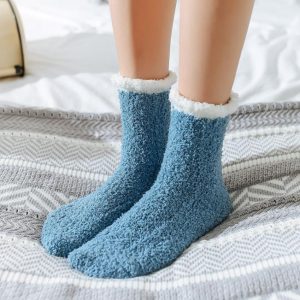 Material: Coral Fleece
Color: gray, khaki, purple, navy blue, green, pink
The socks are specially designed so that the socks will naturally close to the feet while not being strangled.
Thick heel treatment, uniform support, very wear-resistant;
The sock head is processed with fine craftsmanship, without rubbing the feet, and is soft and comfortable;
Coral fleece is made of fine texture, soft to the touch, not easy to shed hair, no ball, no discoloration, no irritation to the skin, no allergies, beautiful appearance and rich color.
Fuzzy sock washing method:
Wash and dip as soon as possible, the water temperature should not exceed 30 degrees;
Gently knead when washing by hand, avoid rubbing and brushing vigorously, do not wring hard, dry naturally after shading;
Should not be exposed to the sun, should be placed in a cool and ventilated place or dry in weak sunlight;
Fold after washing.